Print mixing is a tricky concept. Or at least it was for me, at first. However, I am getting more familiar with the idea of it. It's a trend that I've seen many pull off with ease and was always afraid to try it myself. But like all good things, you never how it's going to work out unless you try. So, I started out small. A striped top and a leopard shoe. Pretty easy right? Then I tried a plaid top with a striped skirt. Ok, I think I've got this. How about a challenge? Why not throw in another print just for fun?! The key to getting it right is to choose patterns that have a similar color scheme. Such as the ones in this post. The colors in the scarf pull in the blue and white in the vest and the red and white in the top. And who does love red, white and blue? See if you can try it! What prints do you pair together?
P.S. Can we please talk about this scarf?! This particular scarf is unfortunately sold out, but blanket scarfs are all the craze right now and I highly recommend that you snatch one up for yourself. I have seriously been living in it! It's so versatile. You can dress it up or dress it down with the right accessories! I've worn it out to dinner, to the movies, around the house, you name it, I've probably worn it there! They come in so many colors, patterns, and prices that you can't afford not to! I also picked up this Zara scarf the other day! I am going to be so happy that have this guy when it gets really cold around here, because it's the Midwest and that's just what it does. See below for more of my favorites!
As always, thanks for reading!
xoxo, Hillary
Jeans: AE (old) super similar, // Vest: TJMaxx, almost identical // Top: Old Navy, similar, and here // Blanket Scarf: Nasty Gal (sold out), similar, LOVE this one! and this one// Bag: TJMaxx (old), similar (on sale!) // Boots: Michael Kors via Macy's (last season), love these! and love these! // Necklace: Bip & Bop // Rings: Gorjana, Lia Sophia // Bracelets: Glimmer Lane, Stella & Dot // Watch: Michael Kors // Sunglasses: Target (super old), similar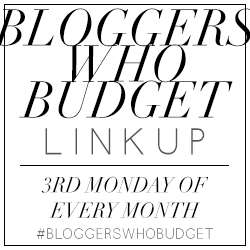 Like this? Take a look at these: